Meet Our Team of Real Estate Experts
Derek Heppe - BIC
Loretta Smith
Ellie Sadri
Melissa Holm
Paige Byers
Mark Barteck
Austin Causey
Kim Coker Swartz
Bobby Bruton
Chris Arluk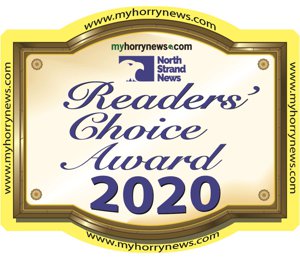 Ace Realty - Voted "Best Real Estate Company" North Myrtle Beach, 2020
Testimonials
"I would honestly give 10 stars if I could! Derek Heppe was a pleasure to work with. My wife and I started thinking about a place in Myrtle Beach as a 2nd home. We spent months looking and Derek was extremely patient and resourceful. Once we found the right place Derek was on top of everything to help us close on time. He also anticipated problems so we were prepared for anything and as a result there were no surprises for us. Definitely will use Derek again and recommend him to everyone!"
Myrtle Beach REALTORS - Ace Realty
We understand purchasing or selling a home is one of the most important decisions you'll ever make. Allow one of our Real Estate professionals guide you through the process, helping make it an enjoyable experience. Our team of REALTOR's has over 100 years of combined Real Estate experience. We sincerely look forward to working with you.
Ace Realty works with Buyers and Sellers and take pride in providing quality, client level service.
Buyers, we're ready to send you more information about property listings online and will set up showings to view properties in person. In order to better assist you in making informed decisions, we'll also share our recommended list of professionals that will make your purchase a smooth process. Having the best Realtor, Lender, Inspector and Closing Attorney will save you thousands of dollars and help avoid costly mistakes.
Sellers, when you're ready to list a home or property for sale, one of our dedicated professionals will provide a CMA (Comparative Market Analysis) to help establish property value in the current Real Estate marketplace. We'll also provide a detailed marketing plan showing exactly how we're going to SELL your property in a timely manner.
Ace Realty serves the following areas: Myrtle Beach, North Myrtle Beach, Surfside, Conway, Garden City, Murrells Inlet, Pawleys Island, Horry, Georgetown & Charleston counties in South Carolina. A couple of our agents are also licensed in North Carolina. Our office is located in The Galleria Shopping Plaza in Myrtle Beach off of N Kings Hwy. Address: 9664 N Kings Hwy, Myrtle Beach, SC 29572